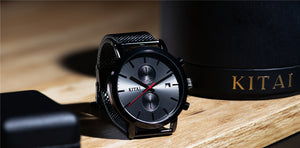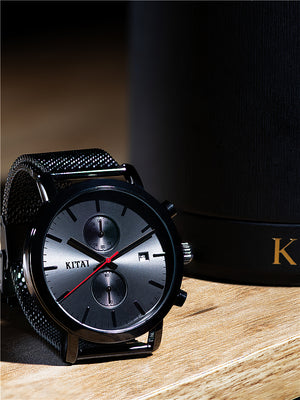 To elevate your style with Kitai!
Every tick of the clock is a whisper, reminding us that life is a treasure of moments waiting to be embraced. With our timepieces as your companions, you hold the power to seize every second and make it uniquely yours.  Whether it's chasing dreams, exploring new horizons, or finding joy in the present, remember that 'It's Time'—time to live boldly, passionately, and unapologetically. Let's inspire each other to make every moment count!

Kitai Watches are minimalist timepieces made exclusively for modern men and women who crave high-quality sophistication without breaking the bank. So step outside the ordinary and experience modern, classic timepieces on another level.
I ordered this Michelle-Gold. It has kept perfect time. The gold mesh band is elegant and easy to adjust. It is has a dressy look and feels that makes it more suitable for an elegant dinner date.

Jenica
I like watches and have a fair number, but I didn't have anything that looked like this one. It's gorgeous and seems well made. Very satisfied!

Daniel
This is a perfect and premium-looking watch. The wristband is high quality and wraps around the wrist very well. Overall a stylish and high-quality piece of clockwork. It is very lowkey and has a great minimalist, lightweight feel.

Jonathan
ON-TIME DELIVERY
ONLINE SUPPORT
SECURE PAYMENT